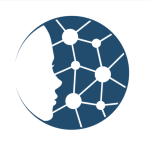 Job Description
// About EVA.ai
Basically, EVA.ai is what you see ATM 🙂 It's an A to Z solution for searching and matching such great talent like you to the best jobs in the company, helping them with screening, interviews, etc.
Our clients are as big and cool as the United Nations (yeah, that one) and growing.
We've got an NLP chatbot, ML Matching etc.
We believe in agile, practice SCRUM, follow SOLID principles and love innovations.
We don't hire juniors, so we are quite smart and quite efficient 🙂
Now we expanding to new markets and languages. Become a part of innovation with our family.
// Position Description
As an NLP Software Engineer, you will be working on dialogue modelling for a chatbot, entity extraction and recognition, training and modelling our proprietary neural network and so on. Do experiments with new Large Language Models (LLM) – OpenAI GPT-3/4, FLAN/T5 and etc.
This position is fully remote, so you can work from anywhere.
Responsibilities
Write code. SOLID practices, all sorts of tests, and pair reviews.
Talk to people. We're quite flat, so depends on the service and feature you will be working with product analysts, customer success, designers, and obviously other developers.
Participate in SCRUM. Especially retros.
// Requirements
BS in CS or equivalent
English
Python
NLP/dialogue modelling experience
Traditional NLP: BoW models, word embeddings, and Python NLP toolkits such as spacy, NLTK, Hugging Face
Machine learning tools: Jupyter, Pandas, Scikit-Learn, Tensorflow
Plus but not a blocker will be:
experience with reinforcement learning
Conversational AI: Chatbot development using Rasa or other solutions
developing AI prompts using large language models (LLM)
Deep learning-based NLP models: BERT, OpenAI GPT-2/3, FLAN/T5, and other transformers, Generative AI.
30 hours a week availability
// Compensation & Perks
Competitive salary rate according to your level of experience (this vacancy is senior level).
Fixed in local currency, USD or GBP
Share options and bonuses available as you fit KPIs and stay with us for more than 1 year.
You manage your time, it's not required to be available all day.
Learning courses/conferences sponsorship.
You can work less than 40 hours a week.
Opportunities to grow
You discuss your individual growth plan with a CTO and put some KPIs on it.
Depending on your willingness, you can improve yourself:
Horizontal growth:
Any optional technologies mentioned above;
English;
Chatbots;
Security;
Machine Learning, NLP, python;
Data Analysis;
Product Analysis;
Customer Facing Activities;
Vertical growth:
Architecture
Ability to become Lead Developer after some time and take responsibility for 1 or more microservices
Product owner of 1 or more services
Location