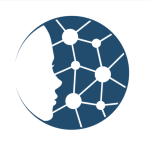 Project Implementation Manager
Job Description
🔥🚀 Join the EVA.ai Team as a Project Implementation Manager! 🔥🚀
Summary:
EVA.ai, a dynamic and innovative company, is seeking a highly skilled and talented Project Implementation Manager to join our team. As a Project Implementation Manager, you will play a crucial role in guiding our clients through the intricate process of digital transformation.
Key Responsibilities:
🤝 Client/Project Implementation: Act as a trusted advisor to our clients, providing guidance and support during the project implementation phase.
🤖 Processes & Project Planning: Efficiently manage project scoping, quoting, timelines, milestones, and deliverables in a well-organized manner.
📣 Communication: Effectively communicate project progress, updates, and statuses to team members and stakeholders, ensuring clear and timely information flow.
🛡️ Troubleshooting: Address Level 1 & Level 2 Severity Issues proactively, and escalate Level 3 issues when necessary, ensuring swift resolution.
🏰 Onboarding: Lead the onboarding process for new clients, ensuring a seamless transition and positive experience.
🏫 Customization: Adapt our software solution, EVA, to meet the specific requirements of new customers and provide tailored solutions for existing ones.
🥊 Risk Management: Identify and assess project risks, and collaborate with stakeholders to develop mitigation strategies.
🎬 Meetings & Workshops: Facilitate productive project meetings and workshops, prepare agendas, capture minutes, and follow up on action items.
🔮 Requirement Understanding: Maintain a strong understanding of client expectations, ensuring project deliverables align with their needs and specifications.
Requirements:
✨ Excellent team player, adept at thriving in small team environments.
✨ Solid experience in the SaaS industry, with a comprehensive understanding of its dynamics.
✨ Strong client-centric focus and ability to provide exceptional customer care.
✨ Proven expertise in project planning, organization, and management.
✨ Exceptional problem-solving skills, with the ability to troubleshoot and escalate issues effectively.
✨ Proficient in conducting client onboarding processes and ensuring a smooth transition.
✨ Outstanding communication and interpersonal skills, with the ability to convey information clearly and concisely.
✨ Risk management experience, with a keen eye for identifying potential issues and implementing appropriate measures.
✨ Proficiency in conducting productive project meetings and workshops, and documenting key outcomes.
✨ Ability to comprehend client requirements accurately and ensure project delivery meets their expectations within scope.
If you are ready to embark on an exciting journey and contribute to revolutionizing the SaaS industry, we invite you to apply now and be part of the EVA.ai team.
Location