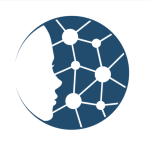 Product – Business Requirements
Job Description
Requirements
– Provide technical and advisory support to membership to ensure the development and implementation of products provide adherence to business requirements.
– Analyzed customer business requirements and technology objectives; developed plan and application design approach to meet customer needs.
– Involved in analyzing, documenting business requirements, functional requirements for developing Assure controls and reports.
– Document business requirements for configuration of custom objects, unique page layouts and system functionality.
– Partnered with business analysts to interview clients and capture client business requirements. Prepare Project Definition Documents, Business Requirements documentation and test scripts.
– Review business requirements through development and specification to actual deployment.
– Participate in user acceptance testing ensuring business requirements are met.
– Gathered business requirements and specifications from Clients.
– Use in depth knowledge to determine client business requirements and propose solutions to the client during the implementation cycle.
– Designed business solutions to address business requirements and processes using EVA.AI Business application. –
Perform configuration on Customer products to ensure that product is meeting clients' business requirements.
– Developed Business Requirements Document (BRD), User Interface Specifications Document (USID).
– Assist clients to define and translate business requirements into system and data base configuration.
– Experience in working with Development team for solving the gaps in Business requirements.
– Configure the AvaTax Admin Console based on customer business requirements.
– Translate functional specs and business requirements for technical groups.
– Collaborated with key stakeholders to analyze business requirements, document and develop processes and procedures, and implement systems.
– Conferred with client controllers and COOs in gathering business requirements and performing system conversions.
– Work with clients to identify key business requirements, priorities, and product timelines.
Location