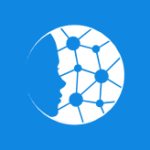 Job Description
About EVA.ai
EVA.ai is an A to Z solution for searching and matching such great talent like you to the best jobs in the company, helping them with screening, interviews, etc.
Our clients are large organizations such as the United Nations (yeah, that one)
Our product has an NLP chatbot, ML Matching, etc.
We believe in agile, practice SCRUM, follow SOLID principles, and love innovations.
We don't hire juniors, so we are a mature and efficient team.
Now we expanding to new markets. Become a part of innovation with our family.
Position Description
Job Summary & Responsibilities:
As a Business Analyst at Eva.ai, you'll be at the forefront of shaping our product. Your role will encompass:
Close collaboration with Eva.ai's internal team and client stakeholders to effectively capture and align product requirements
Active participation in requirements workshops, cultivating productive discussions and fostering creative problem-solving
Creation of user stories and the establishment of clear acceptance criteria to guide our development team
Acceptance testing of delivered user stories, ensuring they align with predetermined goals and objectives
Utilization of product usage data for in-depth analysis, product feature assessments, and the provision of valuable insights to enhance key metrics
Requirements
You must have:
A proven track record of at least 3 years as a Business Analyst, Product Analyst, or System Analyst
Professional proficiency in both Russian and English (B2 level or higher)
Your application will benefit from:
A degree in IT or HR-related fields
A solid understanding of HR tech or HR procedures
Experience working with SAAS (Software as a Service) products
Proficiency in using BI (Business Intelligence) tools, such as Metabase
Experience in product usage analytics, such as product feature assessment
Compensation & Perks
Competitive salary rate according to your level of experience
Fixed in local currency, USD or GBP
Share options and bonuses available as you deliver on your KPIs and stay with us for more than 1 year
You manage your time, it's not required to be available all day.
Learning courses/conferences sponsorship
You can work less than 40 hours a week
Fully remote
Opportunities to grow
You will discuss your individual growth plan with the CTO and will have some KPIs to meet
Depending on your willingness, there is room for Horizontal growth as a Product Analyst or Vertical growth in the BA team or across the company
Location