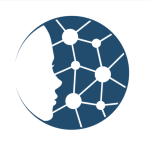 Sales – Business Development
Job Description
Requirements
– Collaborated with engineering, operations and business development teams to drive product features to timely releases.
– Managed exclusive distributor partners by establishing specific business development and sales targets.
– Investigated and evaluated >15 business opportunities for product and business development.
– Performed DCF valuation and comparable company analysis for business development review.
– Managed program activities supporting Business Development and Sales.
– Focus on customer interaction supporting business development activities.
– Participated in corporate business development activities.
– Developed a business development plan. Managed and tracked all Training sessions held for Business Development Managers, CMSO Sales Teams as well as Account Managers.
– Ensured effective and timely communication between development, systems, support, testing, business development, and data-modeling teams.
– Collaborated with R&D and Business Development departments on development of new product concepts and vetting of licensed products.
– Refine Epic-level requirements defined by the product management team, Go to Market Managers, or the Business Development Director.
– Worked with internal UMB stakeholders and business development to create relevant rewards products for UMB and co-brand partners.
– Directed developers & content creators, drafted development plans, launched campaigns for Business Development, Sales.
– Develop new product plans as well as new market plans with the Business Development Manager.
– Worked closely with the worldwide business development managers to support their activities.
– Worked on new business development efforts.
– Designed roadmaps charting direction of business development and delineated scale of Targeting Products performance in the marketplace.
– Supported business development activities culminating in acquisition.
– Supported business development efforts, resulting in several multi-million dollar contracts.
Location